Ball bearing units – general

Y-bearing units
Standard SKF ball bearing units are referred to as Y-bearing units. These units comprise
a Y-bearing (insert bearing) which is a single row deep groove ball bearing with convex sphered outside diameter (fig a)
a Y-bearing housing, which has a correspondingly sphered but concave bore (fig b).
Y-bearing units are ready-to-mount, greased and sealed units which enable initial errors of alignment to be compensated for.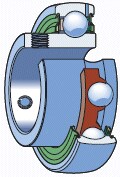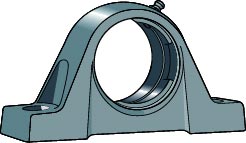 Y-bearing units consist of a housing, bearing and seal that is preassembled and greased at the factory. These ready-to-mount units can accommodate moderate initial misalignment but normally do not enable axial displacement of the shaft.
Y-bearing units offer a simple, cost-effective solution that can provide a number of benefits.
Designs and Variants
Assortment
Y-bearing unit designs
They are available as

Y-bearing plummer block units (fig c)

Y-bearing flanged units (fig d)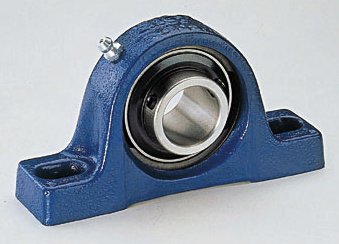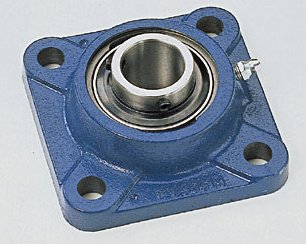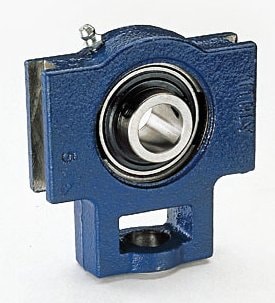 The housings of the units are produced in a variety of designs and different materials
composite material

grey cast iron

sheet steel

stainless steel
Locking methods
There is a choice of five different methods by which an SKF Y-bearings can be located onto a shaft:
Eccentric locking systems
SKF ConCentra locking: YSP design

Interference fit: 172 design (fig 4)


Superior sealing performance
the seals used in SKF Y-bearing units are designed to meet a variety of industry and application requirements.
Product range features
Designed for quick, easy and safe mounting

Sealed, greased and ready to mount

Multiple sealing solutions available

Maintenance-free variants available

Available in different designs, materials and sizes

Standard and food grade greases available In accordance with IS
User benefits
Increased productivity

Reduced maintenance cost

Reduced environmental impact

Long bearing service life

Reduced noise and vibration levels

Quick, easy and safe to replace
Applications
Because of their versatility, and cost effectiveness, Y-bearings are typically found in the following applications:
Agricultural machinery

Food and beverage processing and packaging

Conveyor systems

Material handling systems

Textile equipment

Industrial fans

Special machinery (e.g. car wash systems, gym equipment, go-karts)